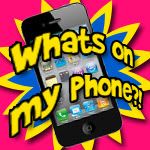 While traveling thru town I notice something BRIGHT blue hanging from this BRIGHT red truck..as we got a
little closer I realized the truck had "BLUE BALLS" ...Now you know that's FUNNY..so OF COURSE I had to take a picture of THAT!
Who doesn't love taking WACKY pictures? I know you ALL totally BELEIVE that
my SISTER really is swimming right??...The PEOPLE in the background are just TANK
DECORATIONS!!
-honest!
Sunday Feb 20th, Mr. Handsome and I renewed our WEDDING VOWS.
This is the ROSE he gave ME...Plus I thought this was a
pretty AWESOME photo I took lol..
Ren
ewing our vows was pretty AWESOME!
Also on that SUNDAY Thing 2 had his CUBSCOUTS banquet.
Which was really just a FREE FOR ALL-for EVERY little BOY
that could get away with Climbing anything possiable, or to get away with RUNNING all
over the room..but hey they all seemed to ENJOY themselves..I did NOTICE a few PARENTS
looking around for ink pens to JAB their EARDRUMS out from all the chaos :)
And OF COURSE Thing 2 has to give you a NON-NORMAL photo-because WELL that's just WHAT
HE DOES! -Everything he learns comes from Thing 1. MONKEY SEE...Monkey DO!

Well that is what's on my phone this week..Stay tuned to see what kooky photos I have next week!