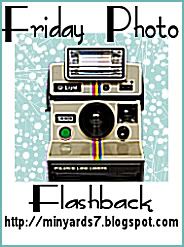 I decided to join in on the "Flash Back Friday" blog hop. Thought it sounded fun and it was also fun looking thru all these old photos!!
Here are a few I chose to share. Some of you may have seen them before and some of you maybe not...
Most of you probably will remember KiKi the little girl I babysat and Caleb's best friend.
Those two did nothing but laugh the whole time and any time they were together!!
I love this picture because you can see how genuinely happy Caleb is in the moment.
Look how chubby Carter was as a toddler!!
Shane (Samantha's son) and Caleb frog hunting. Why oh why did we shave that boys head!!
So that's it for Flash Back Friday. Hope you've enjoyed taking a glance at our photos of the past. I just may participate in this again!!